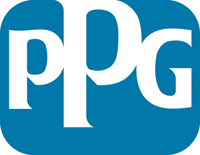 PPG Industries is one of the leading global paint concerns in the industry. For the Global Marketing Communication department within PPG, the following services were provided by PALACE OF NOTIONS:
Creating the internal and digital magazine with Adobe inDesign, which would be sent to all the PPG employees across the globe in PDF format via email and download link.
Submitting segment and business-related articles, internal announcements and editorials, which were received from PPG employees, to an extended copywriter for amends. After the amends and approval, the particular article would then be published in the internal magazine.
Updating and placing content with CMS, making minor graphic design amends and reviewing web designs for the below PPG websites:
www.sigmacoatings.com/marine (now http://www.ppgpmc.com/Marine.aspx)
www.sigmacoatings.com/protective (now http://www.ppgpmc.com/)
www.ppgpmc.com
Applying Google AdWords to several PPG websites
Applying SEO, via CMS, to several PPG websites
Supplying statistics on the performance of several PPG websites
Reviewing and supplying the extended printing companies with the files and documents for the below PPG offline media items: 

leaflets, brochures, USB sticks, posters, panels, flags, technical sheets, promotional gifts.

Arranging and ordering the appropriate market/segment-related leaflets and brochures for events and road shows.
Arranging shipments for events, road shows and departments within PPG.
DTP-related assignments.
Reviewing designs for offline and online media.
Designing mockups for extended design/media agency, extended printing companies and departments within PPG for review or approval.
Linking clients with the appropriate sales department or employee within PPG for the most suitable assistance.
Updating and supplying technical documents, in PDF format, to employees within PPG across the globe.