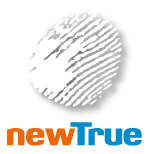 New True is a "future proof" IT company which provides services for businesses regarding automation and improvements for clients. This Dutch IT company won the SAP Quality Award in 2010.
On behalf of New True, PALACE OF NOTIONS assisted the company in the migration of data for documents that are used for the proper application and methods of substance on various materials. This execution was established through an excellent online system, which was built by New True. With this system, the data (for each document) was checked, entered, corrected and placed in the right order. The new and updated documents would subsequently be produced in PDF format, with the same system, for customers who purchase these particular substances.
With this new system and method, the production, update of the content and amends for these documents are now easier and faster.