Ik Kom Uit De Bims (I Am From The Bims) is an organization and a movement established in the southeast of Amsterdam, also known as the Bijlmer ("the Bims"). Their aim is to provide a platform for role models from Amsterdam southeast to motivate the youth who reside in the Bijlmer.
A new website for IkKomUitDeBims.nl was requested. For the new and improved platform, they wanted to showcase their key components such as visual content, portfolios from the artistes/role models, a web shop to purchase Ik Kom Uit De Bims merchandise and a poll. Their Facebook audience will also be able to take the poll from the FB page.
The desired website was built and designed within WordPress, and will soon be launched. Below you will find a screenshot of the new website and a custom backdrop designed for Ik Kom Uit De Bims.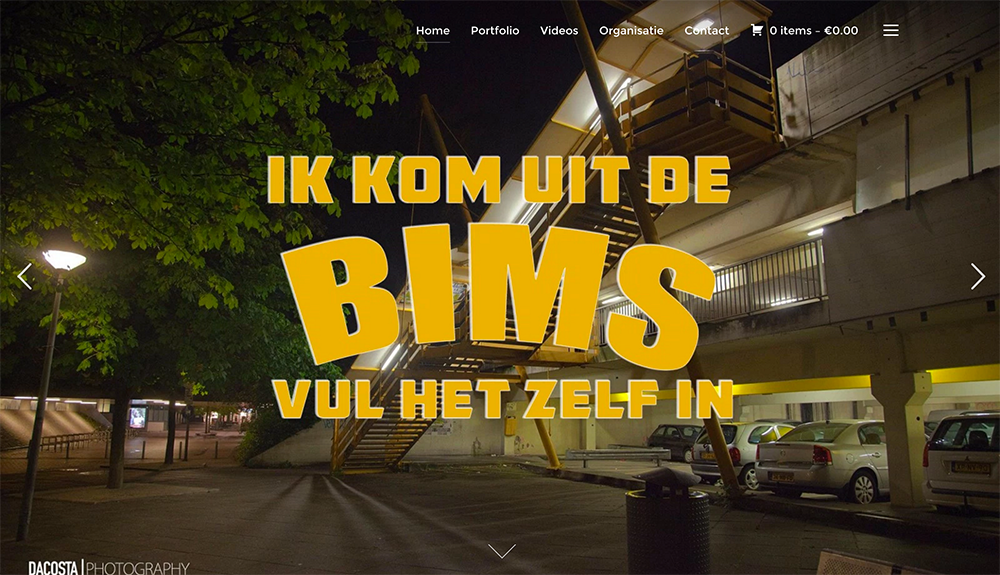 © Copyright Dacosta Photography 2016