For the youth devision of the Pentecostal Councel of Churches in Amsterdam, the below flyer was designed for their event. The theme, titel ('Gospelympics') and concept for the artwork is based on the Olympics games and bible quiz. Like the baton that is passed during the relay race, the Gospel and biblical scriptures will be passed and shared during the bible quiz 'Gospelympics'.
Photography: Les Adu
Concept and artwork: PALACE OF NOTIONS
Hand models: Rasheed Heart and Glenda Amstelveen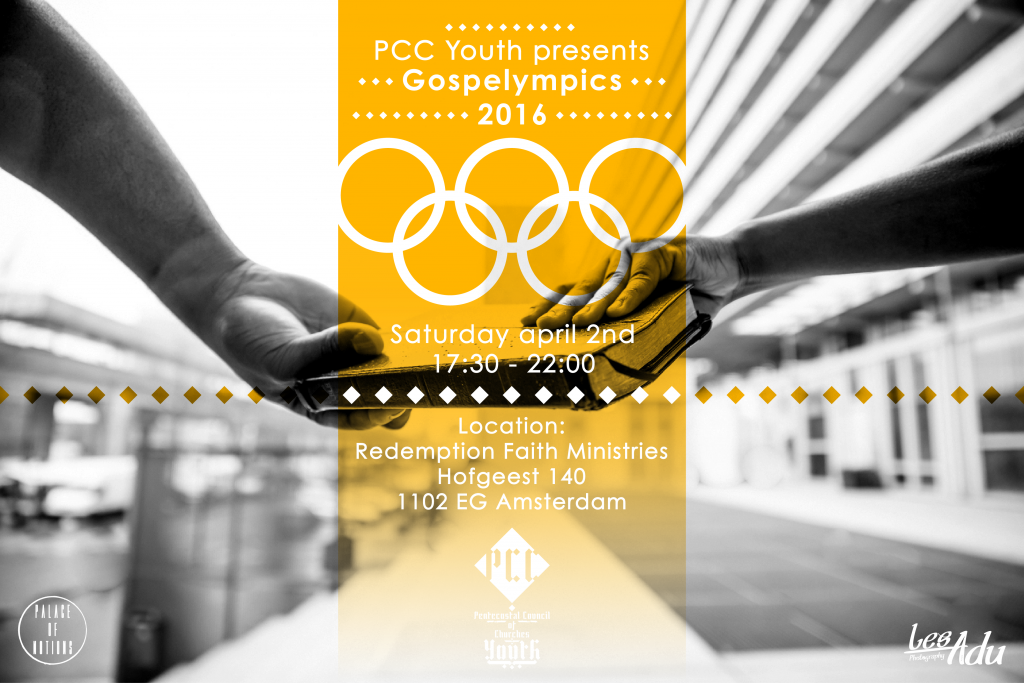 Below you will find some pictures that were taken duren the Gospelympics 2016 event. The logo artwork, designed for the PCC Youth, was printed on clothes that were worn by the PCC Youth during this event. The logo artwork was also engraved on the 1st place trophy. Photography © Copyright Les Adu.