Caviar Dreams is an upcoming clothing brand. The core concept of the brand is that the luxurious life ("caviar") can be obtained by the ambitious dreamer.
The founder requested a logo for embroidery and print on attire and hats.
For the direction of the logo design, he was inspired by totem faces and its symbolism. The young entrepreneur wanted a totem face in gold with a touch of red, and in the totem face the initials of the brand incorporated in a subtle way. For the red color, the Rosso corsa hue was used to match the gold and vision for the logo. The founder also wanted three stars and a laurel to accompany the details in the totem face for the completion of the artwork.
The three-dimensional style of the details was drawn to simply emphasize the opulence of gold. No 3D software or 3D effects were used for this.
There were in total eleven totem faces sketched for the logo. The client chose one, and that particular totem face resulted into two options.
Eventually, three logos were designed for the client, of which two were chosen: the totem face with the laurel and stars, and the one with the letters 'CD'.
Please view two of the sketches and final logo designs below.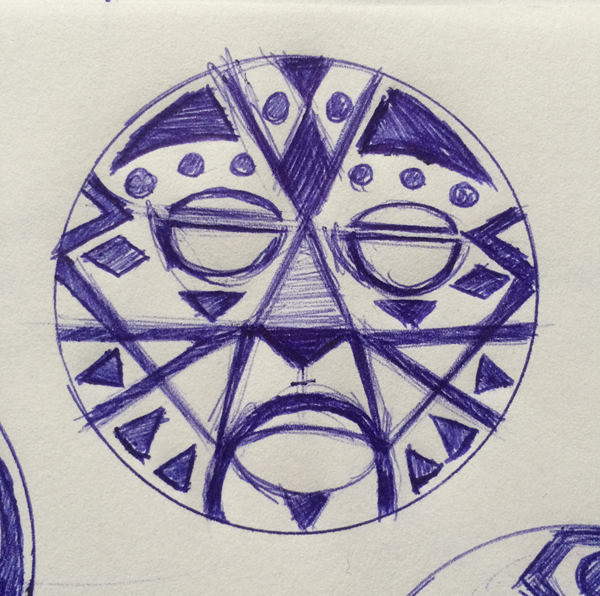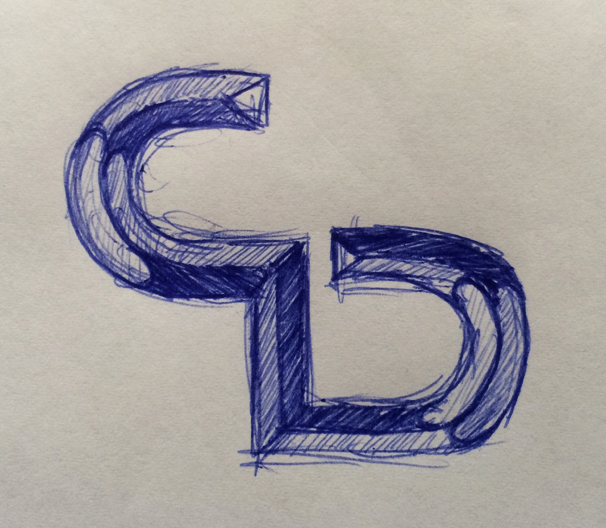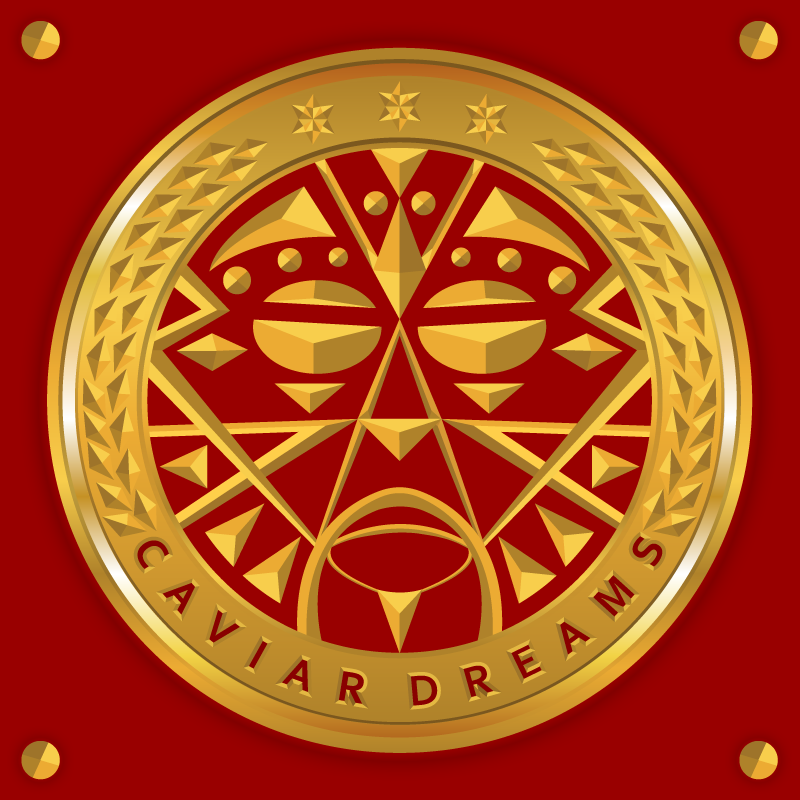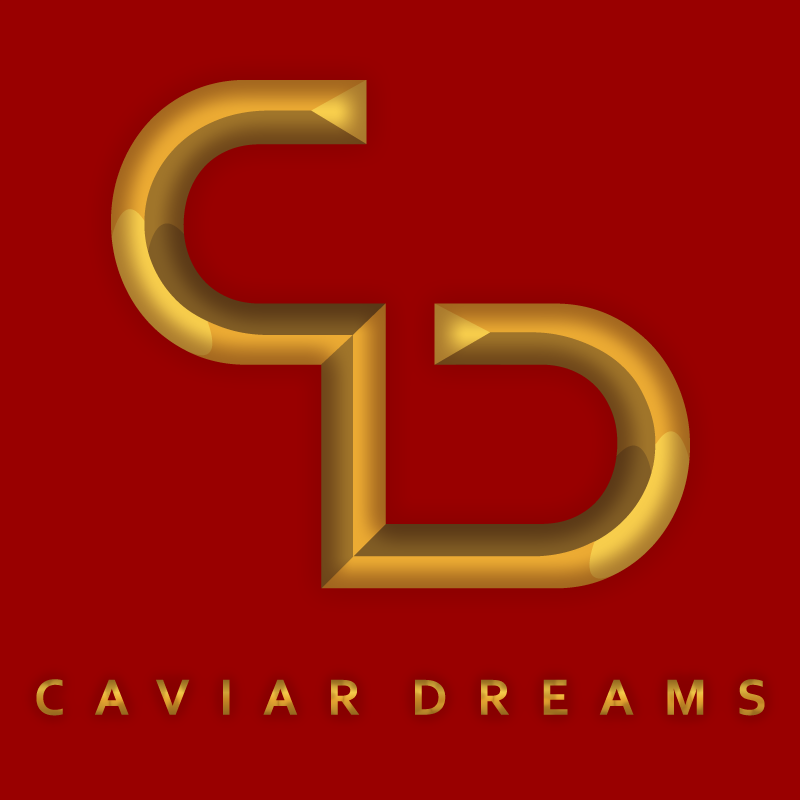 Alternative version of the logo.